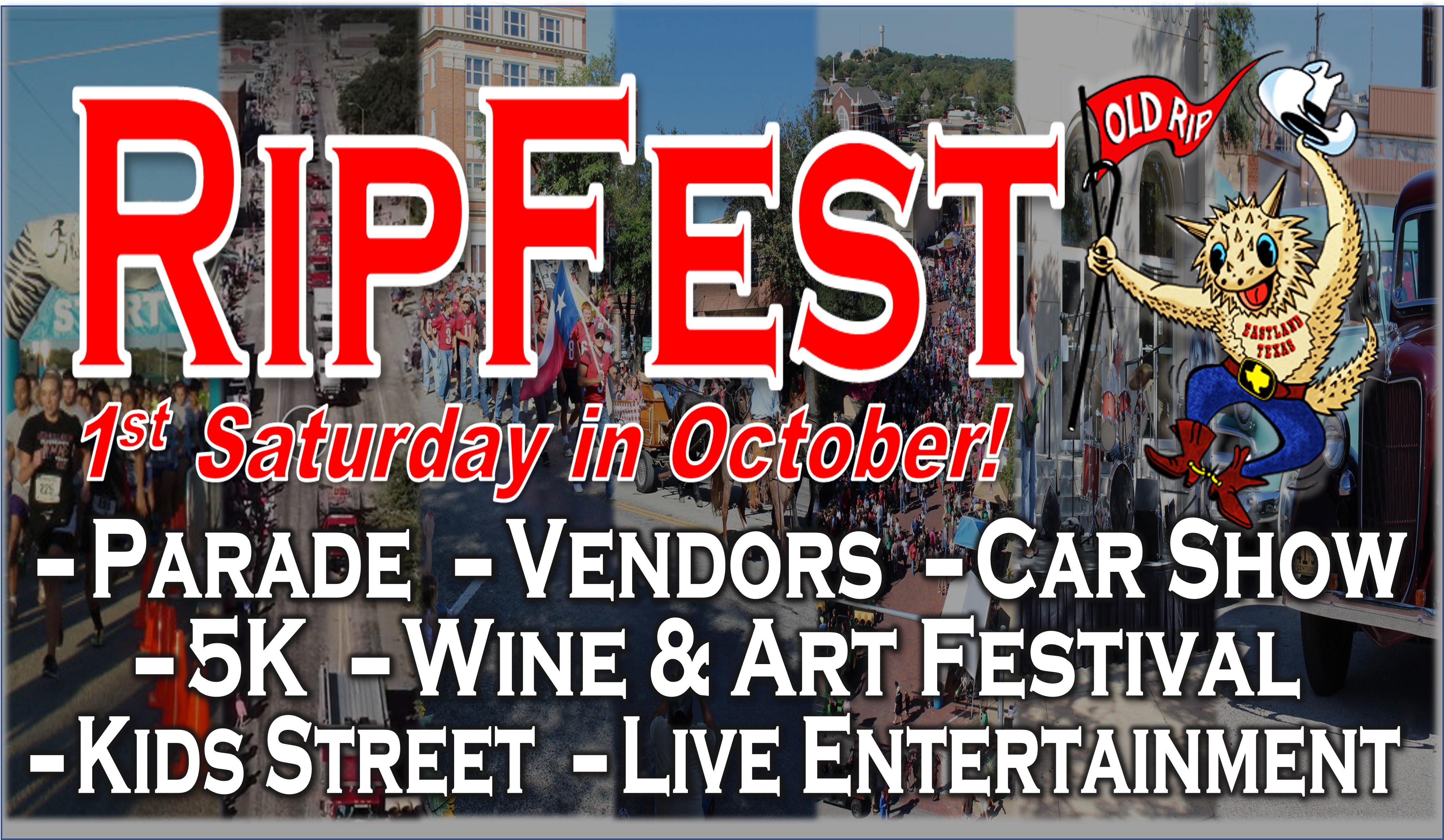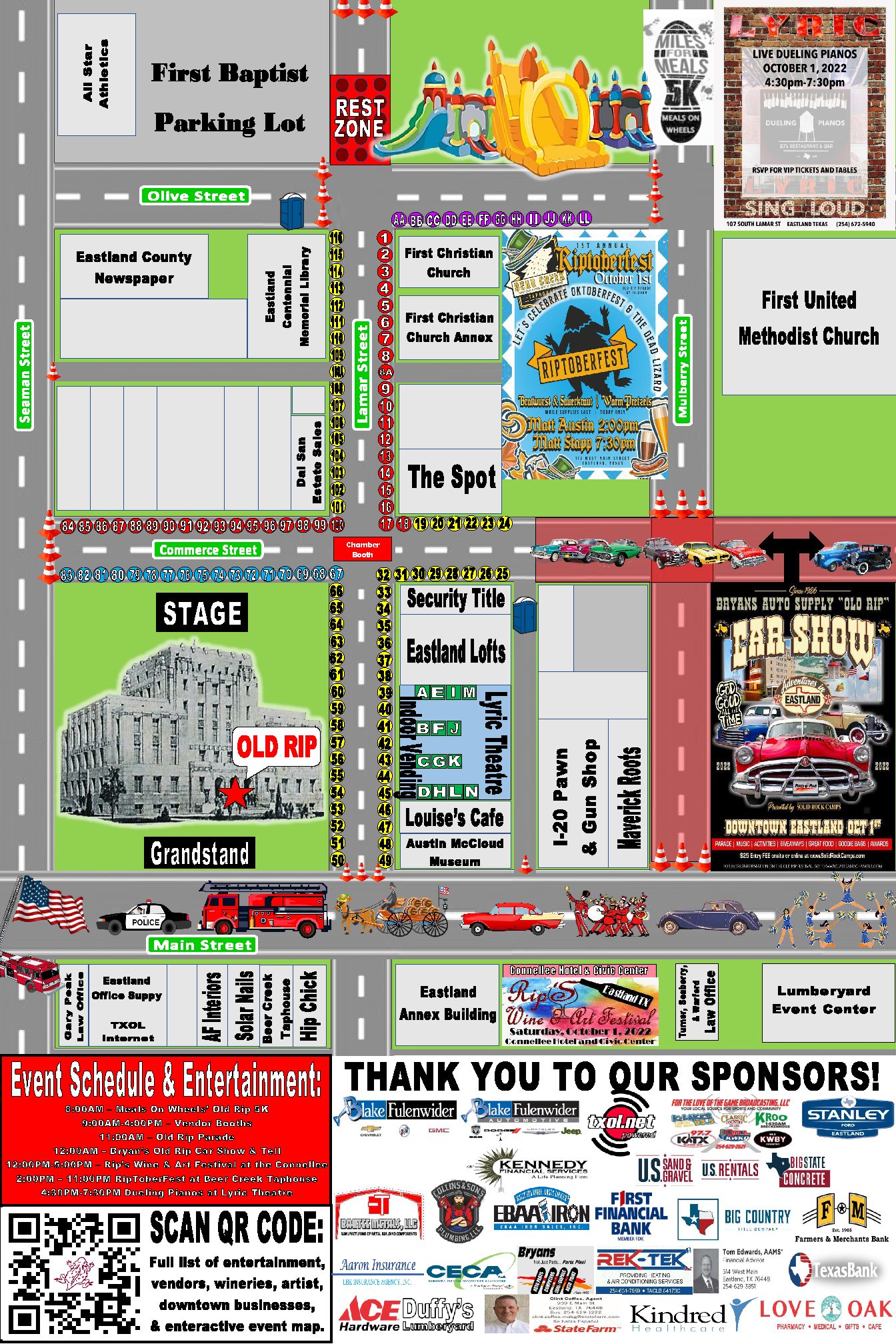 Interactive Scrolling Vendor List
Meals on Wheels - Old Rip 5K
Siebert Elementary School
100 Little Maverick Trail, Eastland, TX 76448
7:30 am - Check-in 
7:45 am - Kids Fun Run
8:00 am - 5K
Main Street 
Eastland, TX 76448
10:00 am - Check-in on assigned street
10:30 am - Judging of Entries
10:30  - Opening Ceremony
11:00 am - Parade Begins
Solid Rock Camps Presents: The 35th Annual Bryan's Car Show and Tell
12:00 pm - Car Show starts
The intersection of Commerce and Mulberry Street
Eastland, TX 76448
South Side of Courthouse (Lamar)
100 W. Main Street 
Eastland, TX 76448
12:00 pm - EHS Band
12:30 pm - Siebert Singers
1:00 pm - Dance Studio 99
1:30 pm - Eastland Youth Cheerleading Association 
1:40 pm - Eastland Middle School Cheerleading
1:50 PM - Eastland High School Cheerleading
Rip's Wine and Art Festival
Connellee Hotel and Civic Center
209 E. Main Street, Eastland, TX 76448
12:00 -5:00 pm - 21+ Event enjoy wine and art. 
Purchase tickets at the door $25 for 10 tastings.
$5.00 Entry if not going to the Wine Festival ages 3+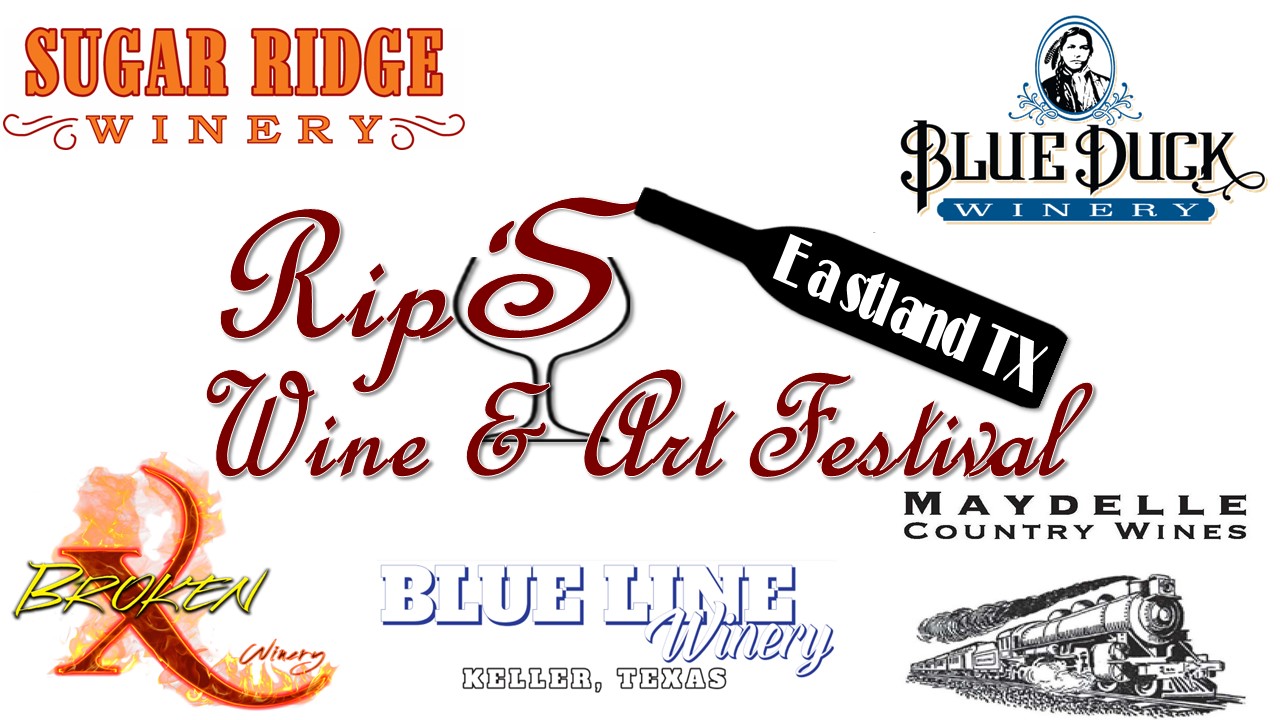 Beans and Cornbread at Eastland Co. Museum from 11 am - until sold out.
Dueling Piano's inside the Lyric Theatre: 4:30 p.m.
Bear Creek Taphouse hosting RIPTOBERFEST with live music at 2:00 pm and 7:30 p.m.
Eastland County Community Festival "Fires of Love" Concert Featuring SHENANDOAH on October 2, 2022, gates open at 5:00 p.m.